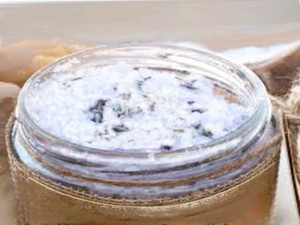 Product Code:
Dead Sea Salt Scrub
Availability:
In Stock
DEAD SEA SALT SCRUB
Treat yourself to a spa day at home with our Dead Sea Salt Scrub! Gently exfoliates the top layer for softer, baby smooth skin. Renew and rejuvenate with our body scrub. Be careful to avoid the face and neck.
2 ounces $8.95
INGREDIENTS Dead Sea Salt, Coconut oil, Apricot Oil & Essential Oils
CRUELTY FREE
PARABEN FREE
MINERAL OIL FREE SYNTHETIC FRAGRANCE FREE
Write a review
Your Name:
Your Review:
Note: HTML is not translated!
Rating: Bad Good

Enter the code in the box below: