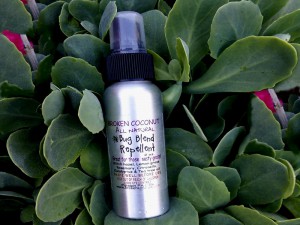 Product Code:
BC-BUG
Availability:
In Stock
BUG OFF SPRAY
The grass may be greener on the other side of the fence, but there may be more bugs over there too! Be prepared with our natural bug spray for on the go.. and stay safe and protected outdoors.
PROTECTS A natural repeller from some common pests.
GENTLE enough for children, but please avoid the eyes.
FRESH SCENT Made only with the highest-grade essential oils. Lemongrass, Citronella, Rosemary, Eucalyptus & Tea Tree.
NO HARSH CHEMICALS Synthetic chemical and DEET free.
If you are looking for a natural alternative, try our Bug Off Spray!
2.5 ounce sprayer $10.95 ea.
Write a review
Your Name:
Your Review:
Note: HTML is not translated!
Rating: Bad Good

Enter the code in the box below: