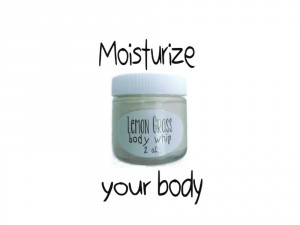 Product Code:
BC-SOUFFLE
Availability:
In Stock
Our Body Whip, is a light and quick absorbing treat for the face, neck and body.
We've taken nature's skin-loving oils like coconut oil and cocoa butter to create a match made in heaven!
It is available in our signature blend of orange and grapefruit essential oils, and it smells amazing. The moisturizing properties can rejuvenate and refresh your skin.
And "NO Alcohol" makes it perfect for sensitive skin too. Honestly, you're going to love how it feels on your skin!
SIMPLE Ingredients: Coconut Oil, Cocoa Butter, Grapefruit Seed Extract, Vitamin E & essential oils. NO preservatives or parabens.
2 ounces $11.95
HOMEMADE BEAUTY PRODUCTS - HEALTHY LIVING
Write a review
Your Name:
Your Review:
Note: HTML is not translated!
Rating: Bad Good

Enter the code in the box below: