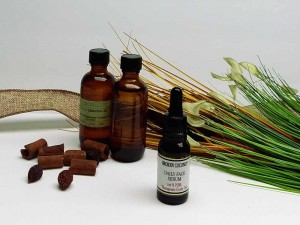 Product Code:
BC-Daily Face Serum
Availability:
In Stock
Daily Face Serum
Daily Face Serum is a proprietary blend of beautifying and renewing oils like Cypress, Rose Hip, Blue Tansy, and Helichrysum. 100% PURE Therapeutic Grade Essential Oils. It is an anti-aging formula to help reduce the appearance of fine lines, improve and sustain a smoother, more youthful-looking skin.
This powerful essential oil blend is a high concentration of ingredients that absorbs quickly to penetrate into your skin faster and more effectively. It is a complex array of vitamins, minerals, and antioxidants to help heal, soothe, refine and rejuvenate the appearance of your skin texture, while nourishing and protecting.
USES
Apply 3-5 drops of the serum gently over face and neck (avoid the eye area) before your moisturize. Our serum easily absorbs to give you beautiful, healthy and radiant skin. A little goes a long way!
External use only. Store in a cool & dark place.
PRICE $ 16.95 15 ml
INGREDIENTS
These excellent quality ingredients are some of the "best of the best"!
Jojoba Oil
Sweet Almond Oil
Argan Oil
Neroli Oil
Rosehip Oil
Carrot Oil
Cypress Oil
Blue Chamomile OIl
Vetiver & Wild Rose Oil
Blue Tansey Oil
Helichrysum Oil
* 100 Pure Therapeutic-Grade Essential Oils
Write a review
Your Name:
Your Review:
Note: HTML is not translated!
Rating: Bad Good

Enter the code in the box below: