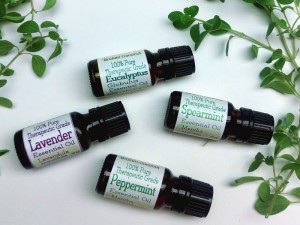 Brand:
broken coconut
Product Code:
BC-ESSENTOILS
Availability:
In Stock
100 % PURE Therapeutic Grade Essential Oils
Essential oils are the "oil of the plant" from which they were extracted.Some of the most exciting research has been done with essential oils and the natural options abound! The aromatic benefits encourage you to enjoy healthy habits & support one's own self-love!
Lemongrass Essential Oil . $ 8.95
Peppermint Essential Oil $ 7.95
Eucalyptus Essential Oil $ 7.95
Spearmint Essential Oil $ 8.95
Lavender Essential Oil. $ 9.95
Grapefruit Essential Oil $ 11.95
Citronella Essential Oil $7.95
Frankincense & Myrrh Essential Oil $10.95
Rosemary Essential Oi $11.95
Tea Tree $8.95
ESSENTIAL OIL BLENDS
Calm - A blend of Lavender, Peppermint, Tulsi (Holy Basit), Marjaram & Cypress. $11.95
Fresh - A blend of Citronella, Lavender, Lemongrass, Rosemary and Tea Tree.$ 11.95
Energized - A blend of Lemongrass,Mandarin, Grapefruit, Bergamot, and Spearmint. T $ 11.95
Nature's Well-Being - A combination of Clove, Lemongrass, Eucalyptus Globulus, Cinnamon bark, and Rosemary. $14.95
Peaceful - A blend of Mandarin, Orange, Patchouli, Ylang Ylang, and Lavender. $14.95
Madagasgar Nutmeg Blend - A blend of Ravensara, Eucalyptus, Lemon and Peppermint. $14.95
A diffuser is a great way to get the benefits of essential oils and have fun experimenting.. It's all up to you!
HOW TO USE:
Aromatic: Use in a diffuser.
Important: Use all essential oils properly and with caution.
Each essential oil single or blend is in an amber glass bottle with a dropper insert - 10 ml.
Write a review
Your Name:
Your Review:
Note: HTML is not translated!
Rating: Bad Good

Enter the code in the box below: