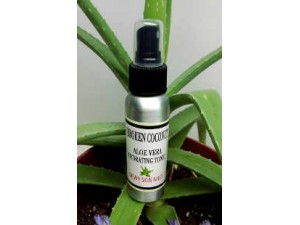 Aloe Vera Hydrating Tonic
Aloe Vera Tonic
Treat your skin to beauty made simple. Real aloe vera; nourishing, hydrating, healing and toning. Mistify your face or hair.. anytime.
Ingredients: Aloe vera gel and a blend of essential oils - No alcohol added. Close your eyes before misting.
INGREDIENTS: Aloe Vera & a beautiful Lavender blend essential oil.
PRICE $ 7.95 each - 2.5 ounces with sprayer
Mist lightly:
Before applying moisturizer
As a setting spray after applying mineral make up
Any time you need a refreshing pick-me-up
Write a review
Your Name:
Your Review:
Note: HTML is not translated!
Rating: Bad Good

Enter the code in the box below: